I love watching how different generations interact with one another. A friend of mine son, who is only five years old, recently had a cold. While he sniffled and coughed, we had to reassure everyone that is was not the Coronavirus and that he just had a little cold.  My friends grandmother is always the first to step in with one remedy after another, and if she doesn't, her mother will quickly step in. They discussed how everyone in the household should be supplementing with Echinacea. This is not different in my household . Curiosity gets the better of most children, including my own and they are always the first to question everything. My daughters first response to echinacea, after seeing the photos, was to ask why we needed to eat daisies?
While we had a good laugh, she was actually right. Even adults ask the same question, and even more so, one may wonder what is Echinacea benefits? Let's find out why this daisy is so special.
---
What is Echinacea?
Before we can dive right into the benefits of echinacea, we should first understand what it is.
Echinacea is a group of herbaceous flowering plants and they form part of the daisy family. There are ten species within the Echinacea group, and they are commonly referred to as coneflowers
or the purple coneflower. The three species that are used for herbal supplements include Echinacea purpurea, Echinacea Angustifolia, and Echinacea pallida.
They are native to central and eastern North America and favor moist to dry prairies and open woodland areas. Although native to North America, the popularity of this herb and its benefits is increasing, and it is being grown in Canada and Europe too.
Echinacea is a popular herbal remedy and several parts of the Echinacea plant can be used to make medicine, including its leaves, roots, and the flower itself.
---
What is Echinacea Benefits?
Echinacea is commonly known for boosting the immune system and its potential to prevent and treat the common cold. Looks like granny knew best with this one, it is one of her favorite herbal remedies that she excitedly bestows onto the generations after her. Let's take a look at the miracle flower and its natural benefits:
Stronger Immune System
This is the most common benefit that Echinacea is known for. There have been a variety of studies that have proven that the Echinacea plant can help boost the immune system and fight infections and viruses. A review of more than 14 studies showed that taking Echinacea could decrease the risk of getting a cold by more than 50%. It also showed that it shortens the duration of a cold by one and a half days.
Research has shown that Echinacea increases the production of white blood cells which are responsible for fighting infections in the body. This contributes to its ability to boost the body's immunity against colds.
There is, however, a lot of conflicting studies surrounding Echinacea's ability to boost the immune system, A review of more than 12 studies, published in 2014, found that Echinacea only contributed to a slight improvement of the body's immune system. If you are taking Echinacea, whether it is in the form of juice, or capsules, we suggest supplementing your intake with NON-GMO multi-vitamins and minerals to boost the effect it has on the immune system.
Since Echinacea contains powerful antioxidants and alkamides, it helps the immune system indirectly because it decreases inflammation which helps reduce the occurrence of cold and flu symptoms.
Lower Blood Sugar Levels
Test-tube studies have shown that Echinacea purpurea extract can suppress the enzymes that aid in the digestion of carbohydrates. This means that echinacea can help reduce the amount of sugar that enters the blood when consumed.
Further test-tube studies have found that Echinacea extracts can make the body's cells more sensitive to the effects of insulin because it activates the PPAR-y receptor which is a common target of various diabetes medications. The PPAR-y receptor helps remove excess fat from the blood which makes it easier for cells to respond to sugar and insulin in the body.
Anti-Inflammatory
Echinacea helps reduce inflammation in the body and may even offer a natural remedy for those suffering from Osteoarthritis. In a 30-day study conducted on adults with Osteoarthritis, results showed that those taking echinacea extract experienced significantly reduced chronic pain, swelling, and inflammation. During the same study, it showed that the adults who took a conventional steroidal anti-inflammatory drug did not respond as well as those who consumed the echinacea extract.
Another study that was conducted on mice indicated that Echinacea compounds could reduce the inflammatory markers and memory loss caused by inflammation on the brain.
Reduced Oxidative Stress
Echinacea plants are full of valuable plant compounds that act as antioxidants, including flavonoids, rosmarinic acid, and cichoric acid. Antioxidants are higher from the extract taken from the flowers and the fruit of the Echinacea plant.
The body needs antioxidants because these molecules help fight against oxidative stress that is caused by free radicals in the body. Oxidative stress has been linked to several chronic diseases, including heart disease and diabetes.
Whilst the antioxidants can defend against oxidative stress, Echinacea also contains compounds called alkamides which can further contribute to the fight because they enhance the activity of antioxidants in the body. Alkamides can renew damaged and worn-out antioxidants and they can help antioxidants to reach molecules that are damaged and prone to oxidative stress.
Improved Skin Conditions
Echinacea has been proven to help aid skin conditions such as acne and eczema. Here is a winner, echinacea extracts have also been proven to improve skin hydration and reduce wrinkles! How can anyone turn away this benefit!
In a test-tube study, scientists revealed that the anti-inflammatory and anti-bacterial properties of echinacea could suppress the growth of Propionibacterium which is a common cause behind acne.
Another study conducted on 10 healthy individuals between the ages of 25 and 40, found that skin hydration improved when they used skin products containing Echinacea extracts. Another result from the same study indicated fewer wrinkles.
When Echinacea extract is applied topically to the skin, it moisturizes the skin from the inside out so we can definitely understand its beneficial effects for the skin. Topical creams containing Echinacea purpurea extract have been shown to improve symptoms of Eczema and help repair the skin's outer layer. The anti-inflammatory properties of echinacea also help ease the redness and swelling caused by the Eczema rash and its anti-bacterial properties help reduce bacteria build up on broken or irritated skin.
Anxiety Relief
New research has uncovered that Echinacea plants can help reduce feelings of anxiety. The Echinacea plant contains alkamides, caffeic acid, and rosmarinic acid; this combination of natural compounds helps reduce anxiousness.
A study conducted on mice discovered that three out of the five echinacea samples reduced anxiety in the mice. Furthermore, the samples did not decrease their energy in comparison to higher doses of other standard treatments for anxiety.
Additional research also found that Echinacea Angustifolia extract helped reduce anxiety in both humans and mice.
If you battle with anxiety as much as I do, then click here
to discover the calming and natural effects of lavender essential oil. Together with Echinacea essential oil, you may have a powerhouse natural remedy to ease anxiety.
Coneflower essential oil can be added to your diffuser to help you feel more relaxed, or you can add this oil to your bathwater. Remember to always consider a carrier oil when using concentrated essential oils.
Protection Against Cancer
Studies are continuous but Echinacea extract may offer protection against cancer. One test-tube study showed that Echinacea extract was able to suppress the growth of cancer cells and slow the growth of tumors.  Results also showed that echinacea was able to trigger the death of cancer cells and prevent cancer from spreading to other parts of the body.
Another test-tube study against cancer used extracts from Echinacea purpurea, Echinacea angustifolia, and Echinacea pallida. The results were amazing and indicated that Echinacea extracts were able to kill human cancer cells that were present in the pancreas and colon. This may be because echinacea extract stimulates a process called apoptosis; this process initiates cell death and is attributed to echinacea's immune-boosting ability.
If you are looking for a Natural Echinacea tablet or drops to take, I would recommend you
---
Side Effects of Echinacea
Products containing echinacea extract are generally safe for short-term consumption. Some side effects, however, have been reported but these side effects were more common in people who had an allergy to flowers, such as marigolds, daisies, ragweed, and chrysanthemums. The side effects included:
Rash and Itchy Skin
Hives
Stomach Pain
Shortness of Breath
Nausea
Swelling
There is a word of precaution for those who have an autoimmune disorder or are taking immunosuppressive drugs; Echinacea stimulates the immune system and it may aggravate these conditions or contra-indicate the drugs. Always consult a doctor before using Echinacea if you have an autoimmune condition.
If you are consuming echinacea orally, then it is recommended to avoid consuming the extract together with any caffeine products. Echinacea decreases how quickly the blood breaks down caffeine and if they are consumed together, too much caffeine may build up in the blood and cause side effects such as:
Headaches
Fast Heartbeat
Jitteriness


---
Echinacea Dosage and Uses
Because studies are ongoing on this natural herbal remedy, there is no official dosage or recommendation when taking Echinacea. Of course, one must remember that moderation is key and that consuming a herbal remedy in excess may result in side-effects.
When taking Echinacea, stay as natural and as organic as possible. Many products that claim to contain Echinacea may not actually contain any extracts at all. One study found that 10% of all echinacea products on the market did not contain any echinacea at all. Rather disturbing! Always make sure you read labels from store-bought products.
Taking the following daily is both safe for consumption and effective in boosting immunity:
Dry powdered echinacea extract:
300mg – 500mg of Echinacea purpurea, three times a day.
Liquid extract tinctures:
2.5ml three times a day or 10ml a day in total.
Echinacea tea:
6-8 ounces, four times daily is recommended when cold and flu symptoms are noticed.
Another great way to reap the benefits of echinacea for relaxation and colds is to breathe in the essential oil
from the bottle or to use it in a steamer or diffuser.
One of the best ways to use Echinacea is as a massage oil, especially when treating skin irritations, bites, wounds, and stings.
When using Echinacea oil for aromatherapy, ensure you dilute the extracts with a carrier oil like coconut or olive oil so that it is not overpowering.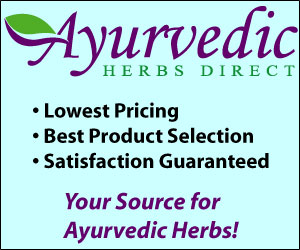 ---
Blooming Health…
Echinacea is a wonderful and highly beneficial herbal remedy that has been used as early as 1737 for its medicinal properties. First used by the Native Americans, white settlers soon adopted the use of the coneflower and began exploring its versatile uses.
In addition to the benefits and uses listed above, echinacea has also been used by natural healers to treat wounds, burns, insect bites, toothache, and inflammation of the gums. Perhaps this is one for the first aid box if you do not have an extract handy already. Bear in mind, however, that Echinacea extract has a short shelf life, especially when mixed into topical ointments, oils, and creams.
Although some people may promote the daily use of the extract, studies are limited for the short-term effects of taking Echinacea extracts. No recorded studies indicate that long-term consumption is safe and the recommendation is to take the remedy for up to ten days at a time.
If you found the information helpful – I would love to hear form you – leave a comment below.
Until next time
Felicity